Careers
Looking to Work With Us?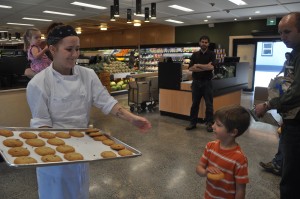 Here are some helpful tips to keep in mind as you create your resume and apply for jobs with us.
1. Are You Friendly?
We are passionate about food and customer service. Are you an outgoing person who loves working with people and serving guests?
2. Are You Flexible?
We are a retail grocery store. That means we're open seven days a week, from early morning until evening, including most holidays.
3. Keep Your Resume Focused
Only apply for jobs that you are qualified for and / or interested in.
Tell us your story with a complete profile and resume.
Are you the person we are looking for?
Send an email to careers@eatfreshurbanmarket.com with your Resume and Cover Letter.